YTX16-BS(GEL)-PP KIMPEX Factory Activated Maintenance Free Gel Battery
YTX16-BS(GEL)-PP KIMPEX Factory Activated Maintenance Free Gel Battery
Your item has been added, do you want to go to your shopping cart now?
Go to cart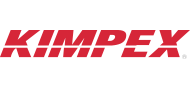 Kimpex's Gel batteries are the ideal replacement of all kinds of Lead-acid Batteries.
Large thermal capacity and strong heat dissipation capability of Gel electrolyte avoids thermal runaway, which is easier emerged by the acid Maintenance Free Battery.
Well-distributed specific gravity of the Gel electrolyte and no stratification phenomenon solves initial capacity reduction problem of acid Maintenance Free Battery.
*Can be ship by air
Other compatible numbers with the Kimpex part number:
YTX16-BS(GEL)-P

YTX16-BS(GEL)-PP