YTX20(L)-BS(FA)-PP KIMPEX Maintenance Free Battery
YTX20(L)-BS(FA)-PP KIMPEX Maintenance Free Battery
Your item has been added, do you want to go to your shopping cart now?
Go to cart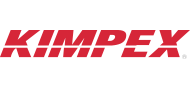 This is too valuable to waste on maintaining batteries. Kimpex's Maintenance Free Batteries would allow them to completely free up from the boring battery maintenance duties. People just need to fill the battery with acid, install it on the motorcycle and then forget it (regular charging is still necessary).
Advanced lead-calcium technology promotes the cranking power, never requires refilling, half shelf discharge rate compared to conventional batteries.
Special additives in the electrolyte retards plate sulfation.
Lean liquor design prevents the battery from leaking.
*Cannot be ship by air.
Other compatible numbers with the Kimpex part number:
YX20(L)-BS(FA)-

YX20(L)-BS(FA)-PP