KIMPEX Magneto Flywheel
Your item has been added, do you want to go to your shopping cart now?
Go to cart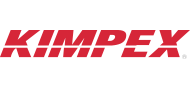 Magneto Flywheel Rotor
RMSTATOR is offering a new replacement flywheel for your Ski-doo. This flywheel can be used as a direct replacement to the OEM.
All products are tested
One year limited warranty
What is improved about the RM11503 flywheel?
Ski-doo 1200 snowmobiles are plagued with problems on the original flywheels. The additives in the motor oil were dissolving the epoxy that holds the magnets in the flywheel, causing them to detach and scatter throughout the engine.
The bad news is that by the time the problem occurred, no manufacturer would provide warranty repairs.
The good news is that RMSTATOR has manufactured a redesigned flywheel where the magnets are sealed in the flywheel, which reinforces the epoxy and prevents them from detaching. This new flywheel configuration corrects the problem permanently.
Dealership estimates to repair this failure are over $500 in parts alone. RMSTATOR offers you a high quality replacement part that corrects the problem for half the price. The RM11503 flywheel is not only a cost effective way to replace your failed Ski-doo flywheel, but a great investment when replaced before the failure occurs.
3 SEAL THAT PROTECTS THE MAGNET'S EPOXY FROM OIL ADDITIVES
Other compatible numbers with the Kimpex part number: