Kimpex Connect
Cargo transportation made easy
With its ingenious design, the Kimpex connect allows you to install various accessories safely, easily and quickly.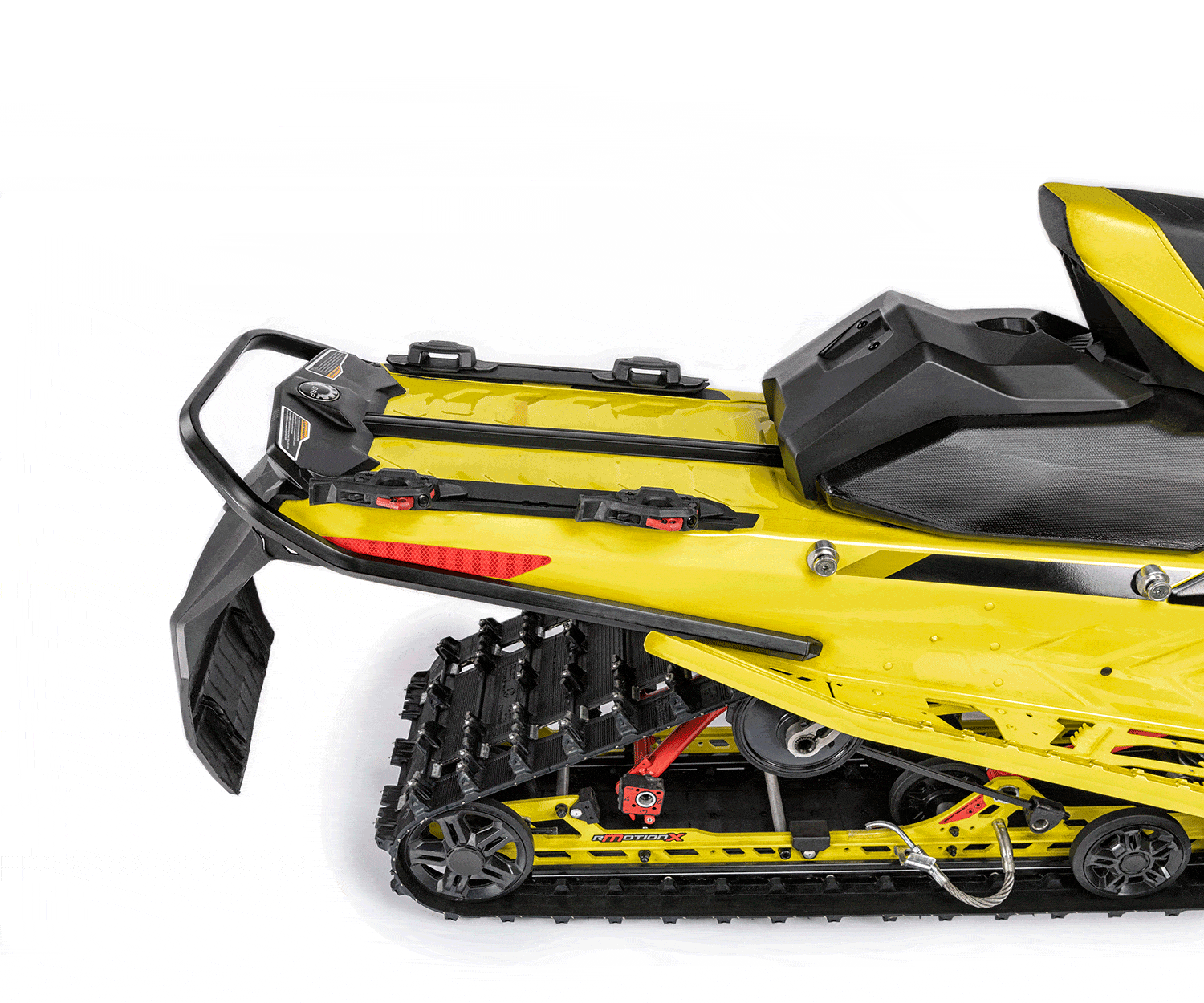 Adaptable
Universal system without adapter that fits most popular brands of snowmobiles.
---
Quick and easy assembly. Requires tunnel drilling on some models (template included).
Stackable
The accessories can be installed in a few seconds and are easily stackable.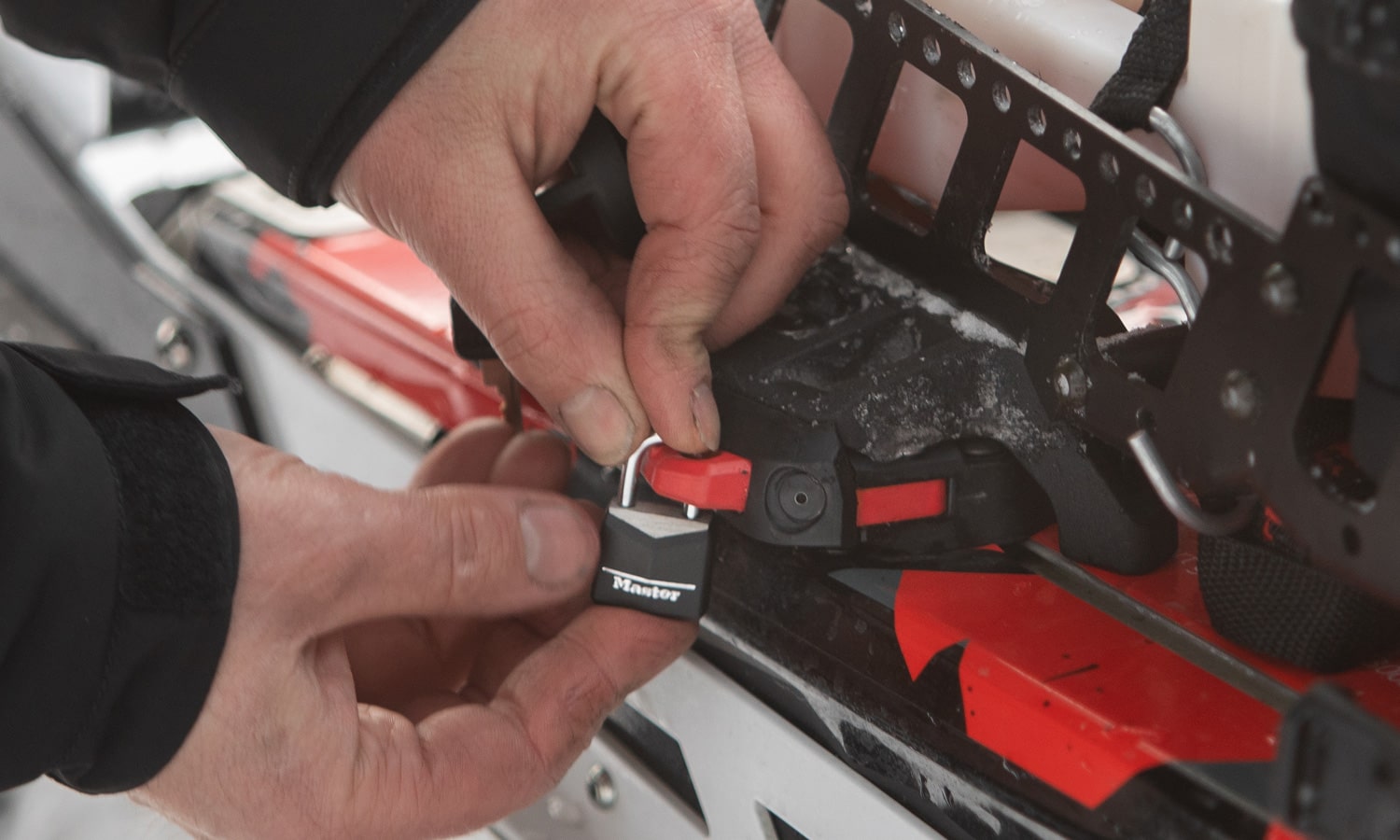 Lockable
The lockable hinges prevent cargo thefts at stopovers.
---
The Anti-opening device with safety strap keeps the opening closed in spite of impacts and vibrations.
Accessories that can be installed in a few seconds.
New
Explorer tunnel bag
As the Adventure big brother bag, the Explorer offers you even more payload storage with 18 L to 46 L capacity.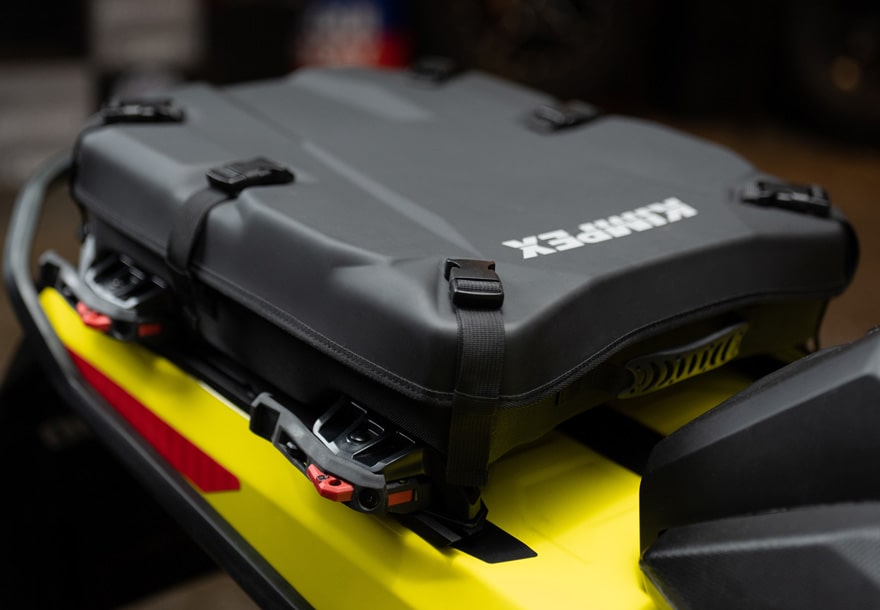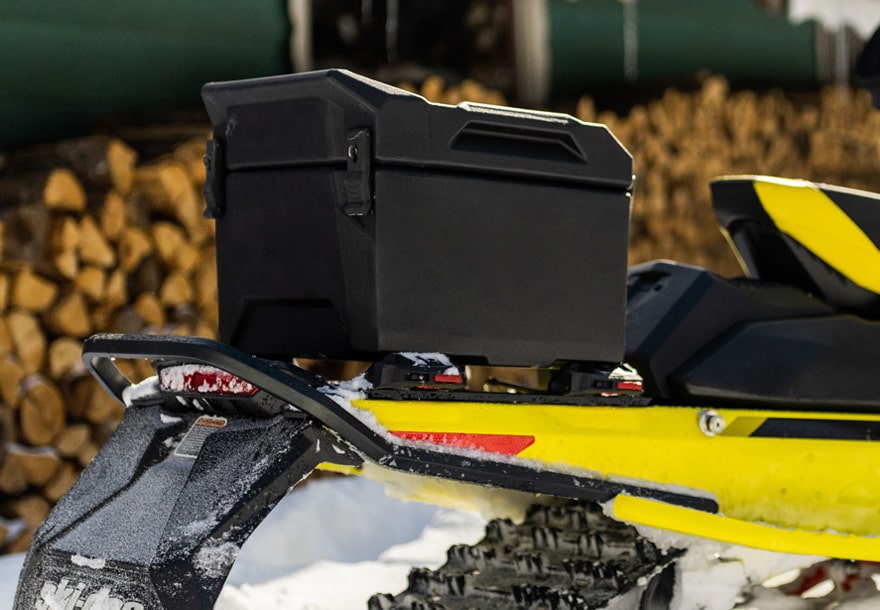 New
Mounting base guide rails
These new guide rails are compatible with BRP mounting bases. Screwed directly onto the tunnel, they provide you with numerous installation options without drilling.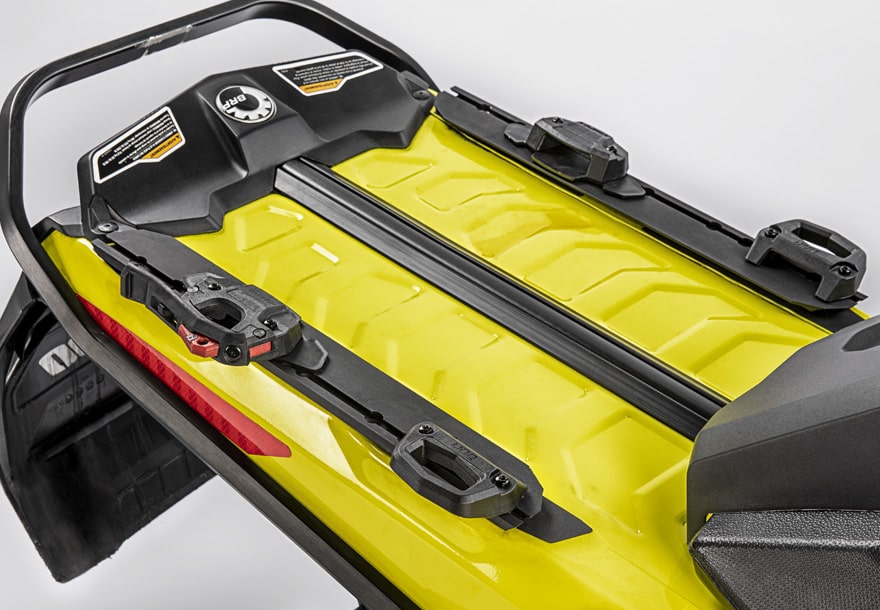 Worry-free riding with everything you need
Kimpex Connect in details